A Custom Order.
Posted at 05:32 PM on January 16, 2012
I just finished another custom order for a nursery!  This time it was a 3 foot pink and green rug.  This is the bedding that the mom chose.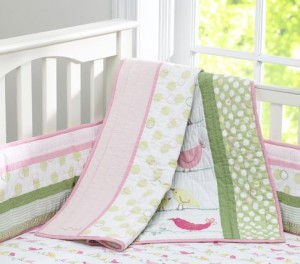 She also sent along some pictures of her nursery so far.  Using the pictures as inspiration, I went to my fabric stash and pulled out these fabrics.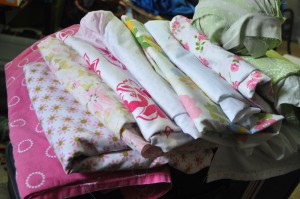 I didn't end up using all of them, but most of them, to create this rug that I hope will look very nice in the nursery!